"We are the other, an oppoiste, a flow in the geometry of resettlement, an exodus. Silence and discretion veil the heart, slow the body-searches, soothe the sting of loss."
— Edward Said, an unfailing humanist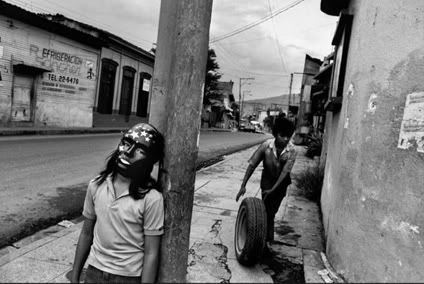 This image, caputured by Larry Towell in the early nineties during the time of civil war, shows a child with star mask during "Day Of The Dead" in El Salvador.
According to a report by UN, 60 per cent of the people killed during World War II were civilians. In the nineties the percentage went up to 90. The moral of the story is: it is safe to be a soldier.